Who is Survival Emergency Solutions?
Survival Emergency Solutions was established in 1988 following the tragic death of the niece of the founding twin brothers Jerry and Tim Tyrrell. It is now the world's leading innovative provider of the best first aid kits ever made for the workplace, home, vehicle and outdoor activities.
What makes the Survival Kits better than any other kit on the market?
Buying from Survival means you are getting genuine, authentic up-to-date products that are the most innovative first aid kit on the market.
World Class Design! Don't waste your money on "exploding" first aid kits!
There are hundreds of cheap first aid kit bags out there that break easily and will waste your money. Survival first aid kits are ruggered to withstand any evnvironment!
The zippers are sturdy and made of stainless steel. The bag itself is built to last and is made of super durable, double stitched material. The kit is water resistant and extremely rugged. It is built to withstand the harshest of environments and is good enough for the Police, fire and emergency services to use in Australia.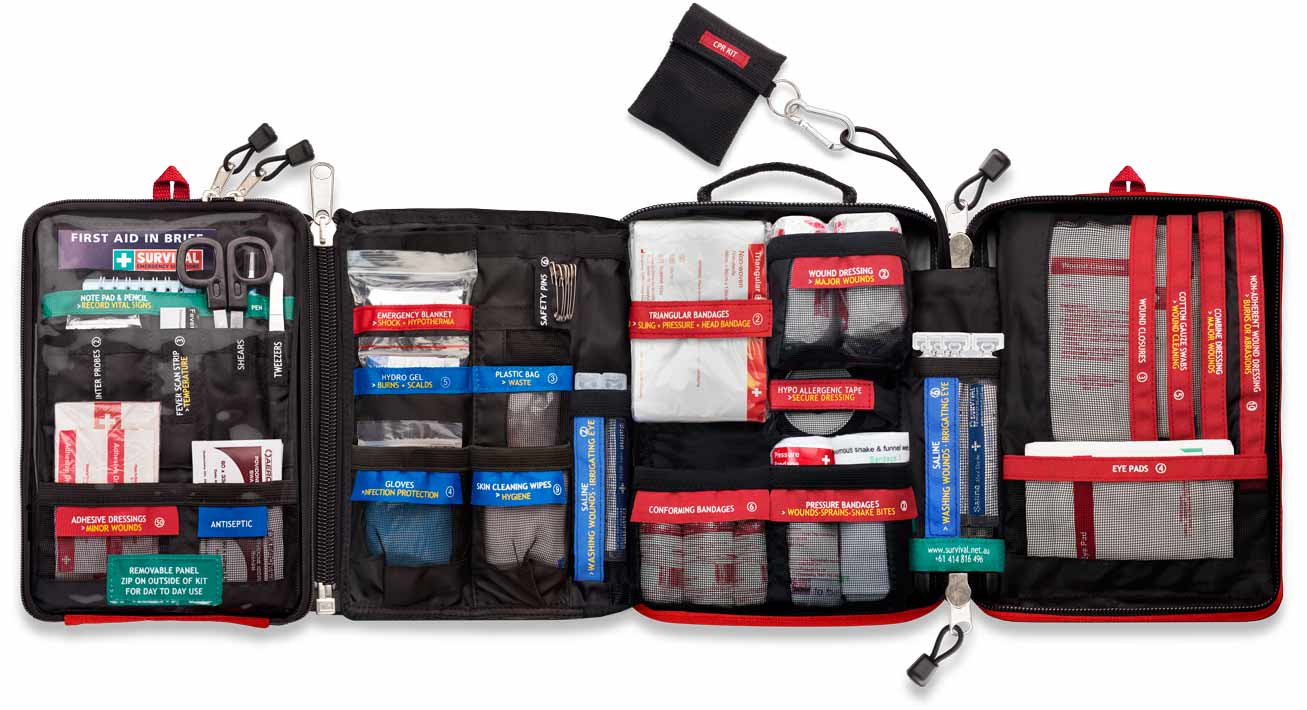 There are belt loops to help you attach the kit to your belt or bag and reflective piping on the outside makes it easy to find your kit in the dark. There is also a removable panel that you can unzip from inside your kit and stick onto the velcro straps on the outside of the kit for easy access to day to day items that are commonly required. Or use the velcro to help fasten your kit to wherever required.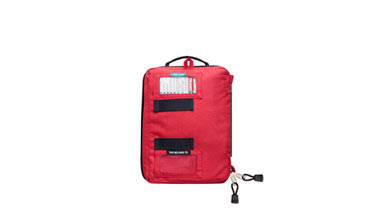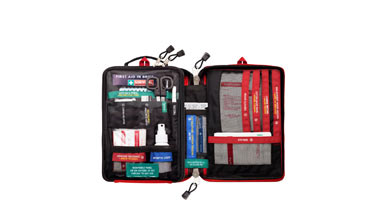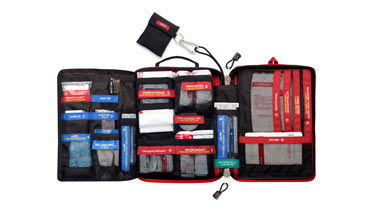 Intelligent! Every label is colour coded and corresponds to a key on the outside of the kit.
This brilliant kit educates the user and greatly reduces the stress levels when responding in an emergency.
Each first aid component is labelled and tells you what the item is, what it should be used for and there is a number on each label to help you keep the right amount of each item in your kit. This makes restocking easy and you can access our restock portal online to purchase additional items or grab them from your local chemist.
Gone are those days of rummaging through a first aid box for nonexistent items or out of date products.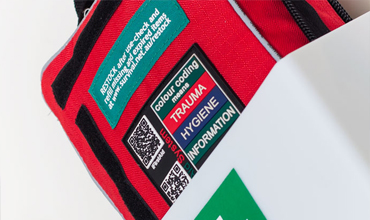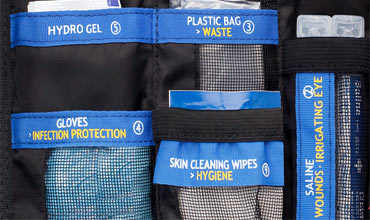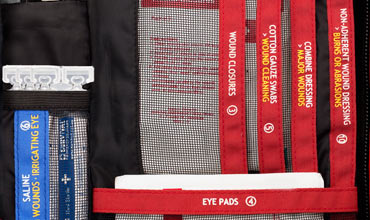 Customisable! Make your kit your own!
Every one of us has different needs so we thought it is essential for you to be able to add items into your first aid kit that you feel are necessary. Many people like to add medications, asthma puffers, manuka honey, blister packs and band-aid sprays.
Our home/workplace first aid kit and vehicle/explorer first aid kits each have a separate panel inside the first aid kit with a mesh and zipper section to allow you to customise your first aid kit. The vehicle and explorer kits also have a couple of empty pockets that are labelled "sunscreen," "repellent" and "antiseptic" that allows you to add your own items.
Our Handy First Aid KIT has a zipper section on the outside of the kit to allow you to slide in a small amount of extras.